Robots are everywhere nowadays. They are on conveyor belts, they are in your gaming machines, and they are in the toys you buy for your kids. But did you ever imagine that a robot would be cleaning your house someday? Well, now you can do that thanks to the iRobot Roomba 880. Not only will it clean your house faster, more thoroughly and more efficiently than a traditional vacuum cleaner, but it comes with very little hassle.
The iRobot vacuum Roomba 880 does not look like a robot. Neither does it look like a vacuum cleaner. Its compact, pod-like structure allows it to stay outside the closet and allows it to move around hard-to-get spots like underneath your couch or under the bed. It is guaranteed to make your cleaning life easier – no more tiring cleaning days and moving around heavy furniture!
iRobot Roomba 880 Robot Vacuum Cleaner
Specifications
With the iRobot Roomba 880, cleaning just got so much easier. Garnering an approval rating of 4.5/5 everywhere, thousands of people are finding that the Roomba just manages to make their home life easier. Here are the specifications of the machine:
The AeroForce Performance Cleaning System
Tangle-Free AeroForce Extractors
Airflow Accelerator
High-Efficiency Vacuum
Effortless Cleaning
Vacuums From Room-To-Room
Docks And Recharges
iRobot® XLife™ Extended Life Battery
Compatible With Select Existing Accessories
iAdapt® Responsive Navigation Technology
Finds Dirt And Debris
Cleans Like You Would
Vacuums Along Wall Edges
Won't Fall Down Stairs
Pushes Past Soft Obstacles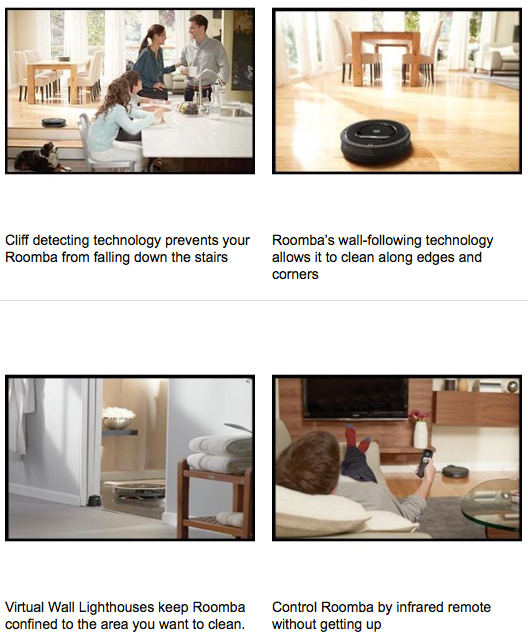 Features
Given how packed with the latest technology the vacuum cleaner Roomba 880 of iRobot, the device has a multitude of features sure to satisfy even the most discerning home owner. Only founded in 1990, iRobot is a succes-story with sales over $500M!
Let's have a look at the features that make this device the hit that it is.
iRobot put a lot of care in ensuring that the Roomba 880 gives even novices the easiest time ever. With just the press of a few buttons, the Roomba 880 can instantly give your house a full vacuum. You don't even have to guide it; it can automatically move from room to room without problems. At the end of every day, it automatically returns to its dock in order to recharge. Thanks to the technology, the Roomba can be preset to clean at certain times during the week.
Intelligent Cleaning Technology
The Roomba is one of the most intelligent cleaning robots on the market. It adapts to its surroundings and makes sure that neither it nor the furniture will be damaged in any way. When it sees specific areas that are dirtier than others, it is set to automatically concentrate on those areas – just like a human would clean it. Its technology also allows it to automatically avoid stairs or other steep areas.
Top-of-the-Line Vacuuming
The Roomba uses a technology called the AeroForce Performance Cleaning System. What this means is that it cleans extremely thoroughly, managing to draw in all particles that ordinary vacuum cleaners wouldn't. This includes hair particulates that affect those that suffer from dust or pet allergies.
Pros
There's plenty to like about the Roomba, among which are the following:
The Roomba is extremely easy to set up, so much that even those allergic to technology will find it usable. With just a few buttons, you can complete the programming, installation, and you will have it ready to clean your entire house for the entire week.
There's no doubt that the Roomba's vacuuming technology is fantastic for a robot vacuum cleaner. Not only is it significantly more thorough in its cleaning than commercial competitors, but it will make your floor and the air around it look absolutely flawless. Downside, is that the iRobot can't come everywhere due to access restrictions (height or floor access).
There's no more guidance or the need to even lift a finger once the Roomba starts cleaning. Unlike old cleaning robots that had difficulty discerning how to move room to room, the Roomba does it almost automatically.
Cons
While the Roomba is a fantastic product, there are certain issues that make customers hesitant on purchasing it. The retail price of the Roomba comes to almost $700, which makes it easily one of the most expensive vacuums available on the market. Most A-grade canister or upright vacuum cleaners cost at least $400 less than that.
In case you need the Roomba to clean two times in a row or you have a particularly large house, the Roomba takes a few hours to fully charge which makes it almost a full time job to clean more than once in a day.
Like most robot vacuum cleaners, it can't clean oddly shaped bumps in your house or stairs, which is why you will likely have to use an old-fashioned vacuum cleaner for your staircase, under furniture where the iRobot can't come and behind furniture without access for the robot vacuum cleaner.
Final Verdict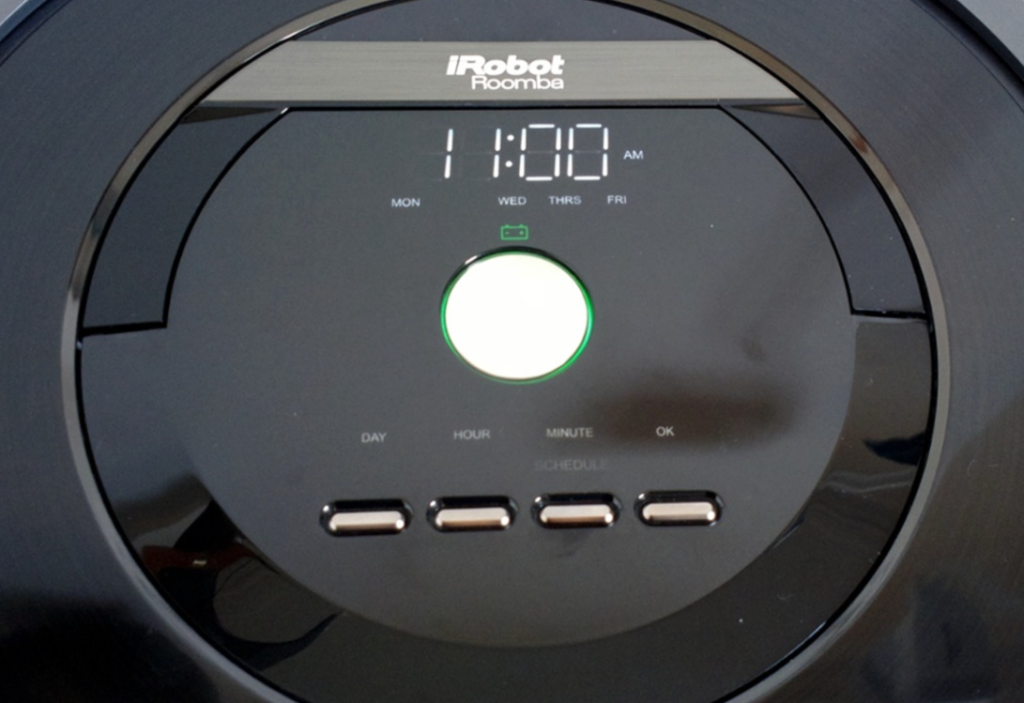 Overall, the iRobot Roomba 880 robot vacuum cleaner is a fantastic purchase that makes cleaning the easiest experience it could possibly be. With just a press of a button, the robot can automate the entire process of cleaning for you, without the owner even having to lift a finger. It also cleans extremely thoroughly, getting tough-to-clean spots effortlessly.
However, the Roomba is only great if you have the money for it and are looking for the easiness of quick cleaning. The steep price point may be a turn-off for some, as is the fact that it takes too long to charge. However, if you want the easiest way to clean your house with minimum effort, then this may be a worthwhile investment. Just know that you probably have to do some extra cleaning once in a while with a traditional vacuum.