With over 100 different brands and models and types of vacuum cleaners available in the market today, things can get a little frustrating. Can you remember how you came to choose your previous vacuum cleaner? Did you base it according to price or according to your needs and preferences? Or are you one of the few who have not bought a single vacuum cleaner throughout their life?
Whichever category you may be in, the trick here is to be knowledgeable of vacuum cleaners before heading out the door to the appliance center. Here are some tips to get you started and to narrow down your choices as well:
What is your budget? Are you looking for a basic vacuum cleaner that costs the least expensive or are you willing to shed more if you are assured of its quality and durability?
Which type of vacuum will you be most comfortable with? There are different types of vacuum cleaners today – canister, small, upright, robotic, and even bagless. Each comes with pros and cons.
You would not find a single vacuum that has all the advantages without a single disadvantage. The best thing to do here is to determine what you really need and which one can give you the most benefits.
Take time to know the filters and attachments. Do you or anyone in the household have allergies? Then you should know that although most vacuum cleaners today come with HEPA filters, some still do not. If you or someone in the family does happen to have allergies, HEPA filters should be on top of your list.
With regards to attachments, the more the attachments, the merrier. This will give you the versatility to clean not just the floor but even the upholstery and cushions. If you have pets inside the house, then the more you should have different attachments.
The Best Vacuum Cleaners
It is now time to get down to business if you have already understood the basics of choosing the best vacuum cleaner that we have explained above. From the cheapest to the most advanced to the most portable vacuum cleaner, we have picked out the best ones to give you better choices. Here is a list of what the best vacuum cleaners available in the market today:
Dyson V6 Animal Cordless Vacuum Cleaner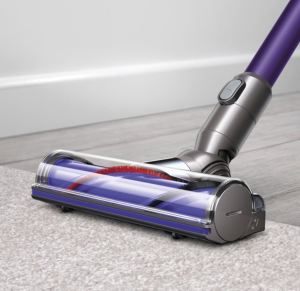 This is not your ordinary vacuum cleaner. In fact, this is probably the most unique looking vacuum cleaner today yet everyone loves it because of ease of use. This is great for those who live in small spaces and wants fast house cleaning all the time.
Given that this is a cordless vacuum cleaner, you can clean everything instantly without having to adjust the cord or unplug and re-plug. Despite being battery operated, this still boasts of great suction power. However, some consumers say that the battery do not hold for long but stays long enough for you to clean small spaces.
This might be a compact vacuum cleaner but it still comes with quite a number of attachments to further make cleaning easy. What is even better is that the attachments are quick and easy to attach and detach.
Neato Robotics Botvac 85 Robot Vacuum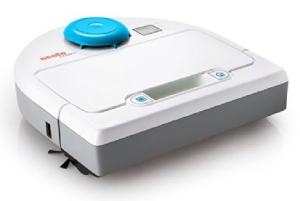 This one's price tag might send you high up above the roof but critics say that this is definitely the best robot vacuum from Neato outperforming the others they have previously created that were already regarded as excellent.
You might have used other robot vacuum cleaners previously but you surely have not experience total awesomeness until you have tried this. It features a great design that is highly suitable for cleaning all corners and tight spaces in the house. In addition, this uses a laser guided system instead of the bump and turn mechanism of other robot vacuum cleaners.
Customers who have bought this Neato Botvac 85 say that this is more than just a gadget that cleans extremely well. It might be expensive but it is well worth it and even entertaining to look at.
Electrolux Precision Brushroll Clean Bagless Upright Vacuum
Electrolux has always been a household name. It is famous for efficient and durable small home appliances. This Brushroll Clean Upright Vacuum stays true to Electrolux's legacy as it features the brush-roll clean technology which quickly became a favorite.
With this, removing jammed items is no longer a pain as you now can easily pull jammed items with a single press of the lever. It is pretty brilliant, right?
Reasonably priced, this vacuum cleaner is worth every cent as it is now regarded as the multitasking pro given that the hose stretches incredibly far therefore eliminating the need for unplugging and re-plugging.
This also works as a wand accessory making it more of a favorite. It is comfortable to hold and the attachments snap in and out of this wand easily with minimal effort. This remains maneuverable despite being on the heavy weight side.
iRobot Roomba 880
This is another robot vacuum cleaner that introduces a new technology – the AeroForce cleaning system. It uses a brushless technology that removes debris efficiently. Experts say that this is the most well-rounded and highly capable robot vacuum cleaner.
It looks cute at its height of 3.6 inches and width of 13.9 inches with a carrying handle. However, do not be deceived by its looks because it is sturdy, durable, and capable. It comes with a removable dust bin, extra HEPA filter, and a remote control. In addition, the battery claims to last much longer than the more expensive robot vacuum cleaners today.
Oreck Touch Upright Bagless BU10000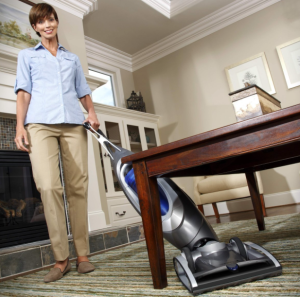 A powerful and trusty traditional vacuum cleaner from one of the longest trusted household brands today, this Oreck Touch Upright may look like your grandparent's cleaner but believe us when we say that this is way cooler than that.
Experts say that this is indeed one exceptional vacuum that would definitely be a worthy upgrade from your current vacuum cleaner. It is bagless, powerful, and easy to use that is carefully designed by Oreck to make cleaning an easy and likeable task.
Customers who have purchased this most especially love the swivel function and very strong suction. More than that, this is a very low maintenance vacuum cleaner that you surely would not mind having.
When searching for the best vacuum cleaner, put everything into consideration. Your decision will have to be a result of a number of concrete factors that you have to think of more than once. Sometimes, it is better to invest in a high quality vacuum cleaner but there also are times when even the cheapest ones deliver amazingly great.